Tutorial WorldCraft Online




This script is an extremely simplified interface of the editor of level WorldCraft (Valve Hammer Editor in its last versions)
It will enable you to create basic maps starting from your browser Internet (Firefox being largely recommended).

Veiled what it resembles: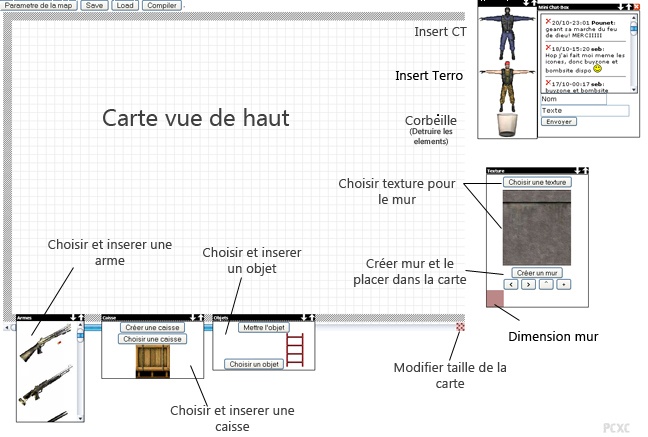 It should be noted that as soon as the elements are create, they appear in the center of the map.
To create your 1st map
It is advised before beginning your chart to have a small idea of what to suit you to create.
To make the 1st walls:
While clicking on "Choose a texture" or the image below a menu appears allowing for choice of to you the texture of your future wall.
Once chosen, to click on "creating a wall", it appears then in the medium of the chart.
To move it on the chart as you do it with files between 2 repertories.
To choose its size, to use the icon in bottom on its line and you will be able the re-dimension
Put as many walls as wish it to you, in any event it is free, but attention not to be misused it, if not the game play could suffer from it (see low)
Pour les armes et les caisses c'est pareil, sauf que l'on ne peut pas les redimensionner.
Textures, sky, and ground...:
To click on "Parameter of the map" opens a menu making it possible to select:
- Grounds: hangar, sport, space (with the quake3)
- A texture for the walls which surround the map (useless for space)
- A texture for the ground
- A sky (only useful for the ground "sport")
All these textures and skies are already hard cored into counter-strike, therefore not need to download WAD or again sky.
Save, Load:
Save is used to safeguard your chart in a cookie (small file on your PC)
Load opens small finely which allows:
Load: To charge the map safeguarded on your PC (cookie)
Load map XXX: Charge map N X present on the site
Load random map: Randomly charge a map on the waiter.
Caution :
- The maximum size of a cookie on your PC cannot exceed 4Ko, which corresponds to approximately a 100aine of objects in your chart.
For the moment, it is not possible to safeguard more objects but if this function poses many problems, would make mine better to optimize it.
- This function by is not quite simply activated under IE!
Take Firefox Here

To compile :
Once your map finished, clicking on this button, your map will be worked and you will be able to download it.
If nothing occurs, it is that the waiter which manages compilation is down, therefore safeguards your chart and Re-try later.
The mini-chat box is to make pretty, therefore if it did not plait you, you will have to only click on the small Red Cross...
The Council to make a success of your map(not to be made) :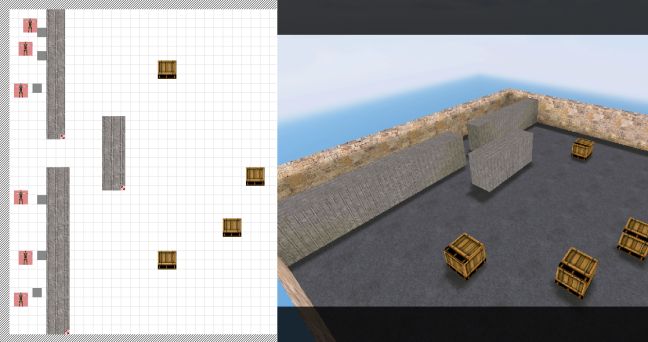 There, at the beginning of the round, all the players will press themselves in small space, Ca will make congestion a little, and some will be able to be even wedged.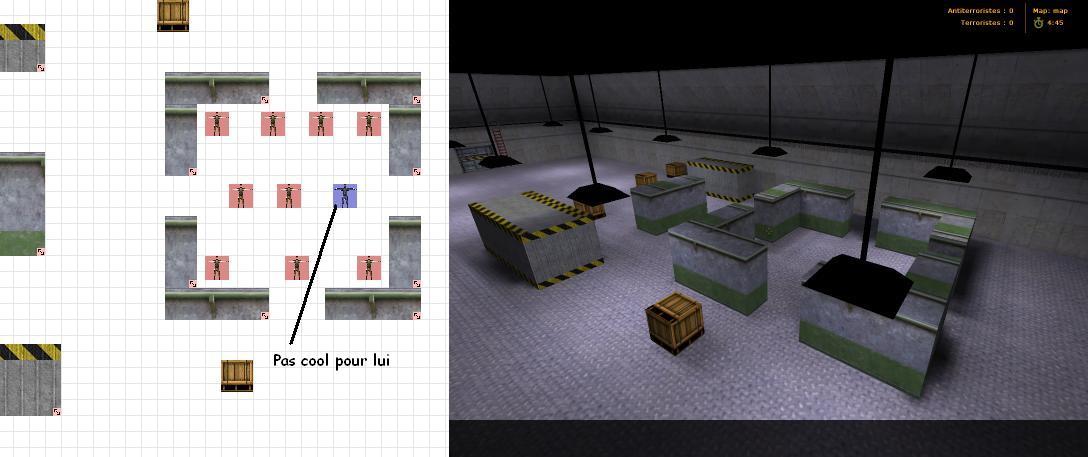 ---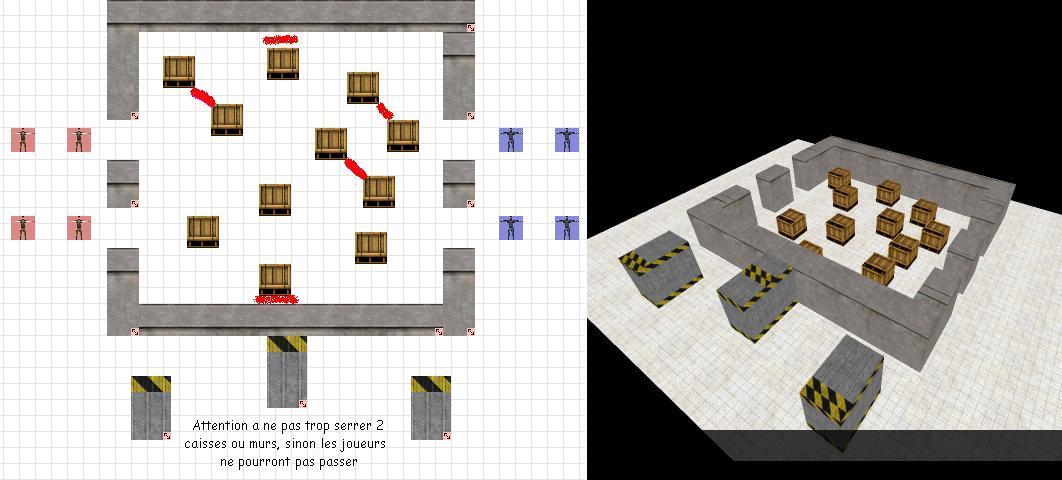 ---

You can put cases dimensions with dimension to be able to jump and pass from the walls.